Register now for ÖSD-Crash-Courses
or test your German before
A1, A2, B1, B2, C1 oder C2
Testen Sie in nur 15 Minuten Ihren Sprachlevel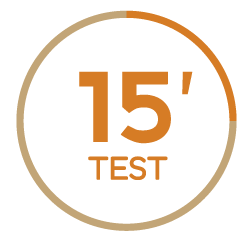 ÖSD – Frequently Asked Questions
Why ÖSD?
ÖSD certificates are internationally recognized.
The implementation and evaluation of ÖSD examinations are carried out according to strict criteria.
Residency permits for family members / family reunification
Integration Agreement (IV) 2011, Module 1
Integration Agreement (IV) 2011, Module 2
How good is my German - A1, A2, B1, B2, C1, C2?
You can test your German with the SPIDI 15-minute online language test (non-binding). You will receive a language level classification between A1 and C2. This test is for orientation purposes only and tests your comprehension skills.  If you have further questions, we are happy to help,
 Tel. +43 1 236 17 17-0 or office@spidi.at.
Do I have to attend a preparation course before the exam?
We offer special courses providing optimal preparation for the ÖSD exams. You do not have to attend a course however, it is important that you have sufficient language skills to pass the exam. We would be pleased to advise you individually,
Tel. +43 1 236 17 17-0 or office@spidi.at.
Do you offer preparation courses for the exams?
Which ÖSD certificate do I need to study in Austria?
ÖSD certificates are accepted by all Austrian and many German universities as proof of your German language level. The required language level (B2, C1, C2) depends on the respective university, as well as the chosen area of study. Contact the Admissions Office at your university for more details.
Upon completion of your online registration, you will be sent a confirmation by email.
Course location
SPIDI:
Tuchlauben 14 Top 9, 1010 Vienna
Opening times
Monday – Thursday: 10am – 3pm
 .
Telephone & email
+43 (0)1 236 17 17 - 0
office@spidi.at